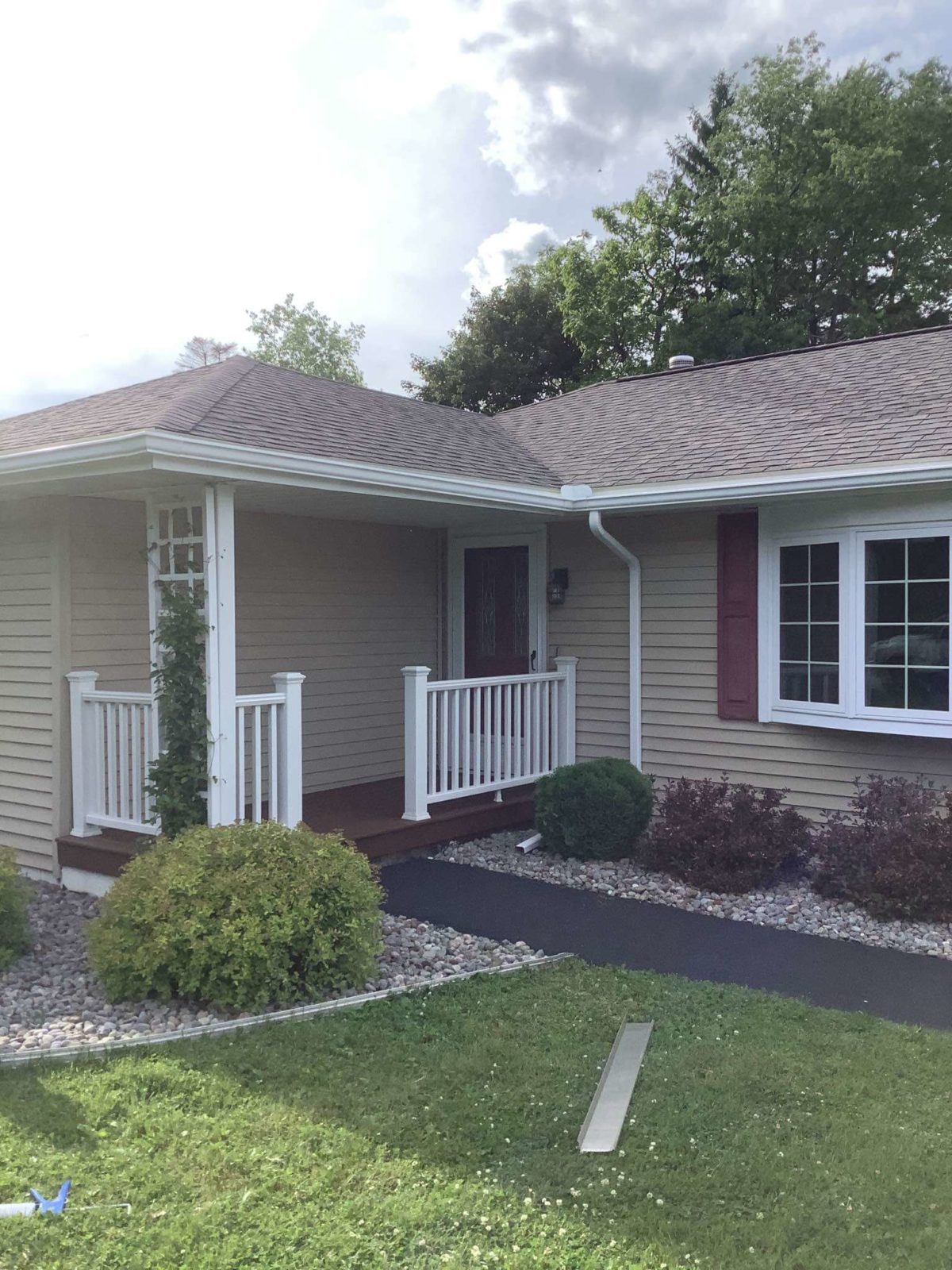 As this week's featured project we are taking a look at a double gutter project that we installed for a new and returning customer in Rome, NY.  One customer was looking to add gutters to their home, while our other customer was looking to replace and update their gutter system. For both projects we installed white seamless gutters with leaf relief.
New York Sash Gutters are custom formed on site and come in a variety of colors to match your home.
Before & After Photos: Project 1
For project one our customer was looking to add a gutter system to their home. Gutters are important to have because they help to keep water away from your home. Water that settles around the foundation of your home can enter into your basement, which can lead to more problems. Their new gutter system is a great addition to the home and will help keep water away from their home.
Before & After Photos: Project 2
For project two our customers had a gutter system on their home that was becoming worn and old, so they decided it was time to have it replaced. We removed their existing gutters and started installing the new gutters with leaf-relief. The new gutters are a great addition to their home and will help keep water, twigs, leaves and more away from their home and out of their gutters.
Seamless gutters from New York Sash are available in 5″ and 6″ retro-fit copper sizes to fit new and existing gutters. That means no lifting shingles! And we can virtually eliminate maintenance with our Leaf Relief technology that keeps leaves, needles, seeds and twigs out.
Solid aluminum construction- no rusting.
No distortion. No painting.
Completely weather & pest resistant.
When looking for a company to add or replace your home's gutters, choose New York Sash.
Have a project you want to show off? We would love to see it! Tag @newyorksash on social media or send it to info@newyorksash.com and we will feature it!