DIY Picture Frames
How To Recycle Your Old Window Sash
So you've had your windows replaced and you're stuck with old scraps of wood and glass- you don't have to chuck them! There are tons of ways you can reuse your old windows! Old wooden windows can be fashioned into everyday household items and furniture. Visit our website weekly for new DIY's on how to recycle your old windows!
This week we will be building picture frames step by step using any size wooden window sashes. If you don't have any windows lying around, you can always visit your local thrift or bargain store AND with Summer just around the corner, you can even set out on a garage sale hunt.
Before we begin, you may want to prepare your photos and window style.
You want to use a window that has special meaning. If you've inherited a piece of family history or carried something special from your past, it would be better to use that window as your display.
Make sure your vintage piece is able to be hung or displayed.  Check for cracks in the glass or issues with the pane itself.
Also, consider if the window needs to be restored. Your vintage window may be charming the way it is, but may need some restoration. Think about what may need to be done and what is needed to restore it.
Select your artwork/photos based on where you plan to hang the window and the window style.
Consider the general theme with the project. Do you want to display photos your child through the years or focus on a recent trip overseas? Know the photo theme and how it plays on the window style.
Also, take the room into consideration. You may not always want to hang family portraits in your living room so consider the location destination.
Determine if you plan to enhance the photos. You may not want just straight photos but instead something with more of an edge.
Try black and white photos for extra drama. Or you can add a splash of color on the black and white photos for a color pop.
Use a computer photo program to change or enhance the photos. Try creating a watercolor look or a pencil drawing from your photos for your project.
Also you may want to alternate between color and black and white photos. Some photos in your window could be color whereas others could still be black and white-there are no hard and fast rules so tap into your creativity and have fun.
How To Step By Step
Now you have to put it all together! Follow this step by step process to make your vintage yet modern picture frame:
Step 1: Size photos to fit inside each window pane. You may also want to give the photos the look of "floating" so you may want to size them smaller than the pane or you may want to fill the pane.
Step 2: Determine if you want to add a border around each photo. Furthermore, if you plan to add a border, make sure the design not only compliments the picture but also the window frame.
Step 3: Mount photos behind the glass. Generally, one way to mount the photos is to spray the edges with spray mount and affix to the glass. Or you can lay the photo down on the glass and use invisible tape to secure it to the glass.
Step 4: Consider if you should add a back to your frame. Generally speaking, you do not have a backing to your window so think about if a back support is necessary. If so, use heavy cardboard cut to size. Also add sliding hooks to each side of the wood on the window frame and rotate in place after the cardboard has been put in place.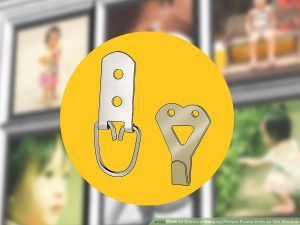 Step 5: Use a high quality picture hanging kit to hang the window. Again, this window frame will be extremely heavy so you must use a kit design for industrial hanging. Follow the directions on the kit and consider using up to three hangers to fully secure the frame.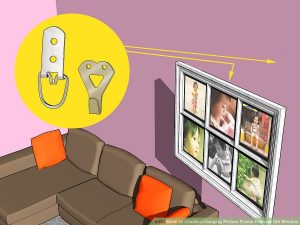 Step 6: Set the window frame on each hanger or drill hanger rounds along the back of the frame.
Finally, hang your brand new DIY window picture frame and enjoy the warmth it brings to your home for years to come! For further DIY's, visit us next week on our website at newyorksash.com 
Information and photos used from: Howtocreateahangingpictureframefromanoldwindow.com