This week's featured bathroom project is a complete bathroom remodel and install for a repeat customer in New Berlin, NY. Our customer decided to keep their tub-shower combo and give it a modern upgrade. We installed a white soaker tub with a textured wall surround . Brushed nickel corner caddies and accessories were installed to finish off the shower area.
To finish off the project we installed flooring, lighting, a vanity, medicine cabinet and a toilet that were provided by the customer.
Our customer even shared some project photos with us!
Choosing the right style for your new bathroom is going to help you create an atmosphere that you will feel comfortable being in and can enjoy for years to come.
Our customer decided to update her previous bathroom because it was becoming worn and was not providing them with the overall look that they wanted.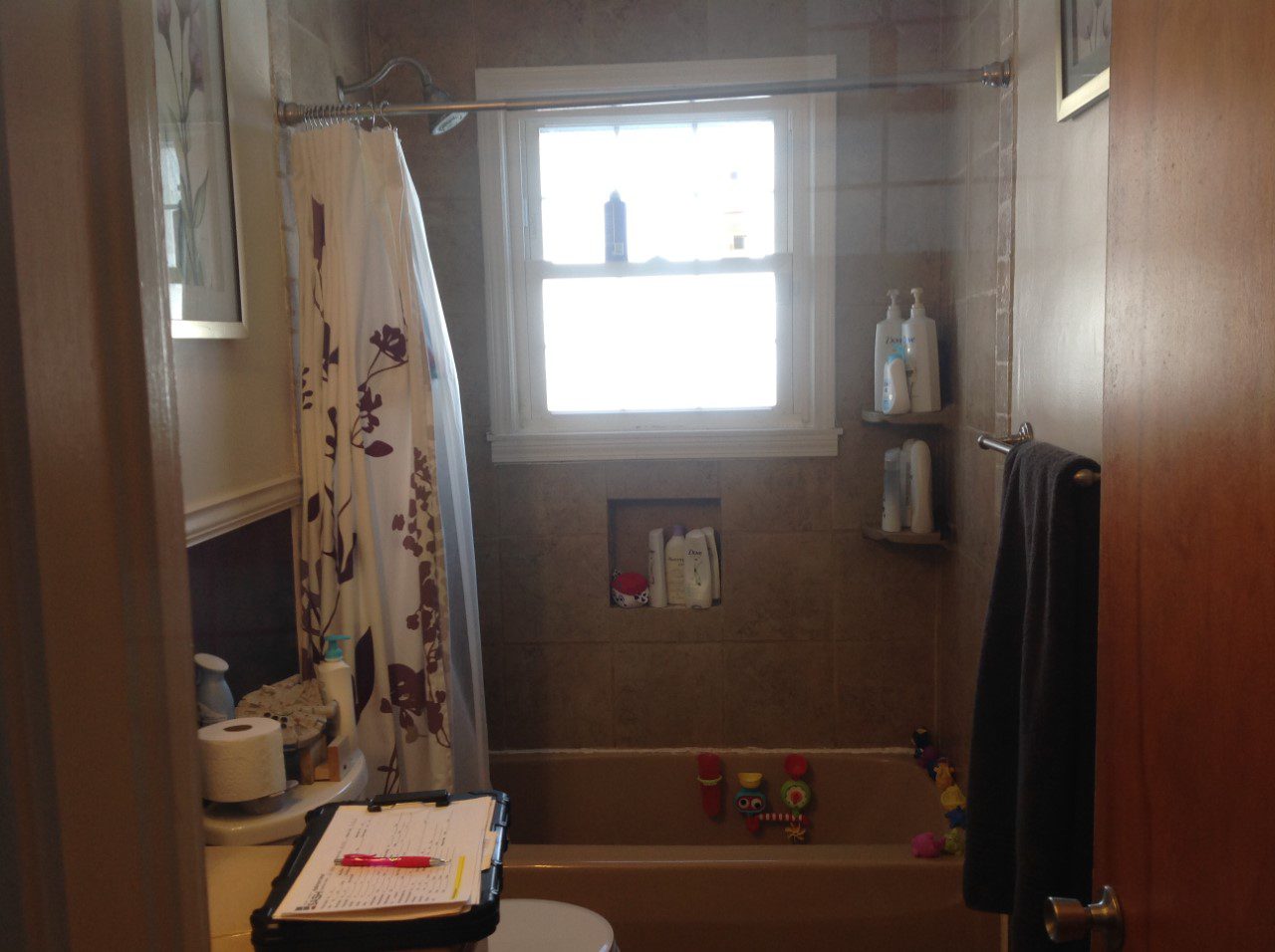 Installation Gallery
We were able to help them transform their bathroom into an area that they will enjoy for years to come.
Our customer also decided to have the window in their shower area replaced. They replaced their double hung window with a two-lite slider window. Before we were able to install the new window we had to make the window opening smaller to fit the new style window.
The new two-lite slider window will be much easier to use and is a better window option for a shower area.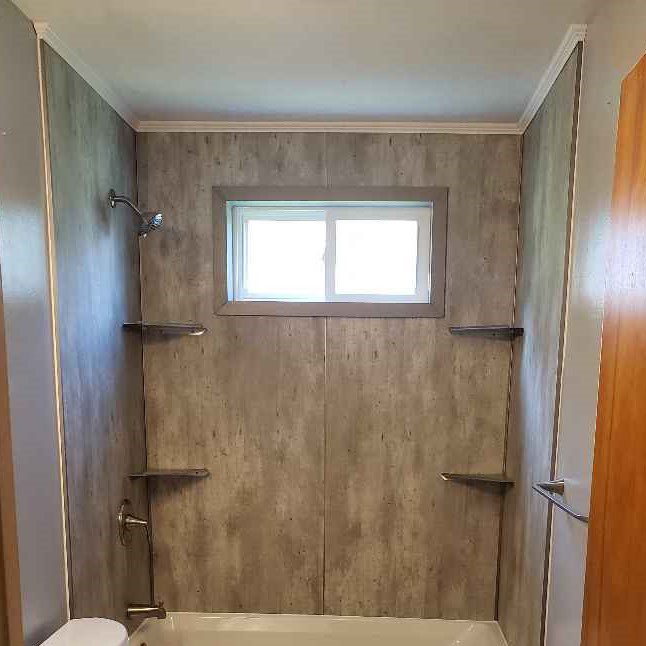 When it comes to remodeling your bathroom there are so many options to choose from, such as wall color, textures, fixtures, etc. The Design Consultants at New York Sash will help you through the whole process, showing you all of the options and available accessories to make your bathroom a beautiful part of your house.
Turn your bath or shower space into a beautiful oasis with New York Sash. Our high-quality, custom bath remodeling products are designed to endure with minimal, easy maintenance.
Have a project you want to show off? We would love to see it! Tag @newyorksash on social media or send it to info@newyorksash.com and we will feature it!