Check out the latest news from community organizations that New York Sash supports!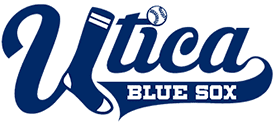 Utica Blue Sox Baseball
The Utica Blue Sox are back at Murnane Field for another fun-filled season! New York Sash is proud to be a sponsor of the Utica Blue Sox.
The Blue Sox season runs from June 1st-July 29th with their next home game scheduled for Friday, June 9th at 6:45pm.
At all Utica Blue Sox home games this season, is the New York Sash Window of Opportunity Toss, where three lucky fans will get a chance to toss a ball to win $50!
To view their schedule & more click here.
America's Greatest Heart Run & Walk
This year's Heart Run & Walk is taking place on Saturday, June 17th at Accelerate Sports in Whitesboro.
The Heart Run & Walk kicks off with the Heart Expo, where attendees can take advantage of health screenings, listen to music, check out some food trucks and much more!
Back this year is the WIBX Heart Radiothon on Friday and Saturday featuring an all day treadmill challenge. The run kicks off on Saturday at 8:30am and the walk starts at 9:00am. Your support will help to raise funds, awareness and education on heart health and stroke prevention.
To register & make a donation click here.
Levitt AMP Utica Music Series
Ten weeks of free, family friendly outdoor concerts will be returning this summer! The concerts will be held on Monday nights at Kopernik Park in Utica, starting June 19th-August 28th.
Get ready for an all new line-up featuring artists performing songs from genres such as reggae, bluegrass, pop, rock and much more! This is a great opportunity to listen to and support national, regional and local artists!