Ride For Missing Children 2017
New York Sash is so proud to be the Platinum Plus sponsor of the 2017 Ride for Missing Children taking place on June 2nd. The Ride is a one-day, 100-mile bike ride that stops at schools along the route to bring a message of safety. All participating Riders make a vow to raise a minimum of $500 and to commit to the purpose of the The Ride:
To honor the memory of all missing children
Raise public awareness of the plight of all missing and exploited children and the need for child safety education
To raise funds to support the missing children poster distribution and community education
MEET TEAM NEW YORK SASH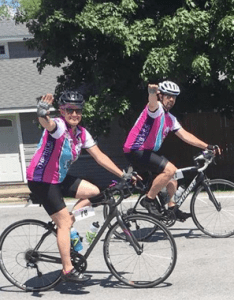 JILL AND SCOT HAYES
Owners
"So much surrounding missing children is out of our control. We can't keep our children in a bubble, but we can protect them better than ever before. We can keep the Center running, keep those posters printing, we can keep searching. And for those families who need our help, we can stop the world for one day in Central New York. We can help, we can hope, and we can shine a big, beautiful light on the mission: To Keep Our Children Safe, One Child At A Time."
RACHEL HAYES
Service and Installation Coordinator
"For those who know me well, you know how much this day means to me. June 2nd will be my second Ride for Missing Children but most certainly not my last. Seeing the excitement on every kids face when we pull up on ride day is an experience like no other. Listening to all of the stories from families of missing children move you to tears and helps you keep the reality of our world in check. And the positive energy of everyone involved in the ride makes the emotional journey worth every minute. It's not just a bike ride, it's an opportunity to help families who have been effected by a child taken from their lives."
KATIE REILLY
Director of Marketing
"This year I am transitioning from volunteer to Rider. I'm not riding because of the challenge, or because New York Sash is a sponsor, or because my family  or co-workers are doing it. I'm riding for the families, for the children, for the community."
Read Katie's Story: My Butt Is Sore But My Heart Is Full
SUPPORT THE RIDE!
We'll be sending out more info in the coming weeks on how to cheer on riders. In the mean time, find more information on the Ride website!