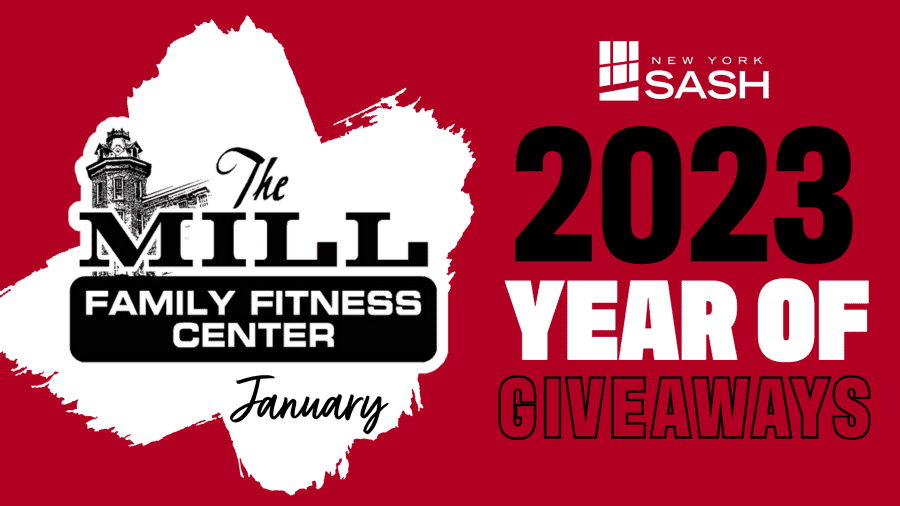 It's The Year Of Giveaways!
New York Sash wants to help you start the year off right! If you're looking to improve your health and well-being this year, stop in to New York Sash to enter to win the January Showroom Giveaway, a 6 month Fitness Membership valued at $229! 
For a closer look into the Mill Family Fitness Center and all that they have to offer, watch the video tour below.