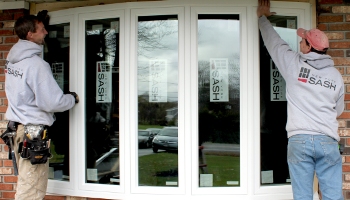 If you need house windows in your Rome, NY home, New York Sash can help. We know what type of windows best suit the style of your home, and we know which ones can improve your home's energy efficiency. At New York Sash, we'll help you stay within your budget for house windows, too, so you'll be able to increase the value of your home and stay within your spending limits.
New York Sash has been providing energy efficient house windows for homeowners in Rome, NY since 1989.
At New York Sash, we consistently provide homeowners with house windows that not only improve the appearance and value of their home, but also save them energy usage as well. We're pleased to provide and install these products for Rome, NY, and we back our windows with a full service department to honor all warranties and guarantees. You need a window contractor that gives you complete peace of mind, and New York Sash provides that.
New York Sash, Rome, NY's premier house window company, offers the right credentials, too.
At New York Sash, we think people deserve house windows from the most qualified contractor available, and one who has the appropriate credentials. All of our installers are certified by the Occupational Safety and Health Administration (OSHA), and certified in Lead Safety through the Environmental Protection Agency. And, New York Sash is fully insured – we are safe on the job and with your home.
In addition to Rome, NY, New York Sash proudly serves a number of areas, and provides a range of products and services to meet your needs.