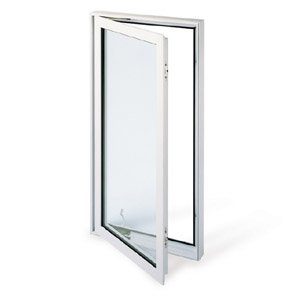 Considering installing casement windows in your Mohawk, NY home? By choosing the experts at New York Sash as your casement window installers, you can be confident in your decision. New York Sash provides premium casement windows that offer a lifetime of beauty and comfort. All of our windows are custom-ordered to the exact size and style you need, and what's more, they're energy-efficient, durable and resistant to the variety of elements we experience in Mohawk, NY.
New York Sash has been providing casement windows for homeowners in Mohawk, NY since 1989.
Casement windows are hinged and open from the side. They're also referred to as a "crank" window. To give them the more traditional look of a hung window, special grids can be added. Casement windows open outward, allowing for light fresh air and side breezes in your Mohawk, NY home. They provide energy efficiency and are good for such hard-to-reach places as over sinks and kitchen appliances.
And, New York Sash has the right credentials when it comes to installing casement windows in your Mohawk, NY home.
At New York Sash, we think people deserve casement windows from the most qualified contractor available, and one who has the appropriate credentials. All of our installers are certified by the Occupational Safety and Health Administration (OSHA), and certified in Lead Safety through the Environmental Protection Agency. And, New York Sash is fully insured – we are safe on the job and with your home.
In addition to Mohawk, NY, New York Sash proudly serves a number of areas, and provides a range of products and services to meet your needs.