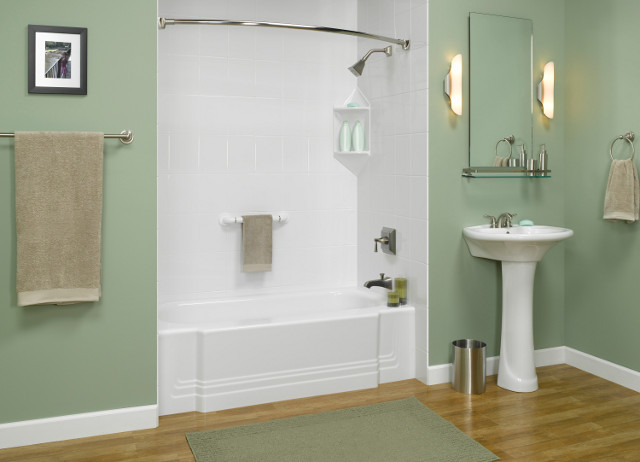 Could the bathroom in your Upstate New York home use an update? Are you or a loved one dealing with life changes that makes the current bathroom in your home difficult to use? If you've been considering a bathroom remodel for your home, but don't want to contend with the mess and your bathroom being unusable for an extended period of time, you should know that New York Sash can offer you a choice. Making your bathroom beautiful and modern in only two days is both easy and affordable, thanks to our acrylic bath liners, wall systems and accessories.
When you choose a bathroom solution from New York Sash, you'll see that the concept is simple and the result outstanding. Our highly trained bathroom technician will install a new tub and wall system over your existing bathtub and walls. This is completed without disturbing plumbing, floors or walls. The result is a low cost bathroom renovation for your Upstate New York, without the mess you'd get from a traditional remodeling job. The colorfast acrylic surface is durable, will not chip, crack, peel, nor stain, yellow or fade. It's warm to the touch and keeps a beautiful, high gloss finish with no grout lines that need cleaning.

Updating the bathroom in your Upstate New York home is easy when you trust the job to New York Sash.
Working with New York Sash on the bathroom remodel for your Upstate New York home means that you've chosen experts with more than 20 years of experience in the home improvement industry. We're pleased to offer our customers full service before, during and after their bathroom installation, and we're fully insured, safe on the job, and care for your home as if it were our own. For the convenience of our customers, we offer complete bathroom services, which include: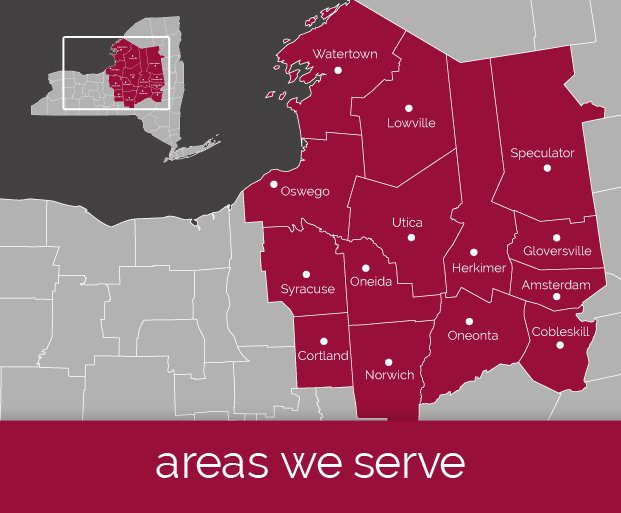 We think you'll be pleasantly surprised with the bathroom solutions New York Sash provides for our Upstate New York customers. Our acrylic bathroom systems are affordable, and a fraction of the cost of traditional replacement. And, they're convenient and clean, as there is minimal construction mess and debris. Your new bathroom will be finished and ready to use in just a few days' time, and the final product won't chip or peel, and is highly scratch resistant and durable.
If you're ready for a new bathroom in your Upstate New York home, count on the professionals at New York Sash to help you get the bathroom of your dreams quickly and affordably. To learn more about our bathroom remodeling solutions, simply call us at , and we will be happy to help meet your needs.
Please fill out this form to get a quote on bathroom remodeling.
* Denotes required field