You may be surprised to know that New York Sash can easily and affordably take your bathroom from old to new in just a couple of days! Our acrylic bath liner systems, wall systems and accessories that are perfect for the bathroom remodel of your dreams!
One of New York Sash's highly trained technicians will install a new tub and wall system directly over the existing bathtub and walls in your CNY home. Plumbing, floor and walls are not disturbed. The durable acrylic surface won't chip, crack or peel and is completely colorfast. Your newly remodeled bathroom will not stain, yellow or fade, is warm to the touch, and has a beautiful, mirror-like high-gloss finish. As an added bonus, there are no grout lines to clean!

Count on New York Sash when you need a bathroom remodel for your CNY home.
By working with New York Sash for the bathroom remodel you need for your CNY home, you're choosing a company that has been meeting the home improvement needs of people throughout the area for more than 20 years. You'll receive complete service before, during and after your installation. What's more, we're fully insured, safe on the job and careful with your home. For your bathroom remodeling needs, we're pleased to offer the following: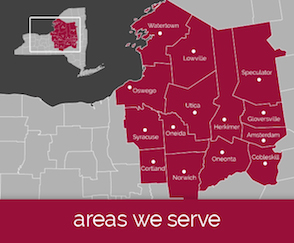 New York Sash offers many bathroom remodel options that will allow you to customize the bath in your CNY home exactly the way you want it. For your convenience, we have a large selection of bathroom accessories that will allow you to relax in comfort and get the most functionality out of your new bathroom. All of our bathroom accessories are made from the same, durable acrylic as our quality bath liners, and are available in the same color options so you can accessorize with ease.

When you're ready for a bathroom remodel in your CNY home, count on the professionals at New York Sash. We'll help you get the bathroom of your dreams quickly and affordably. To learn more about our bathroom remodeling solutions, simply call us at , and we will be happy to help meet your needs.