New York Sash offers seamless aluminum gutters made up to any length. Gutters are custom formed on site and come in a variety of colors to match your home.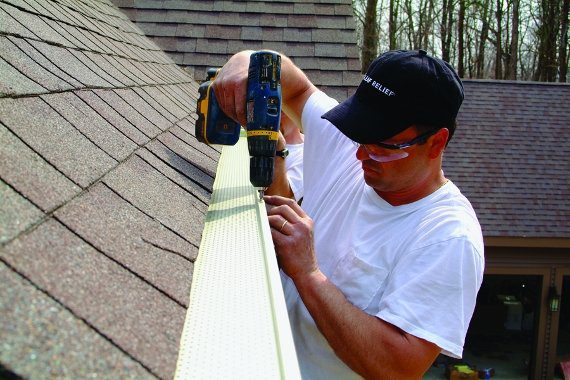 Leaf Relief Gutter Protection System
Leaf Relief ® patented design allows water to flow freely while debris is lifted away from gutters with a gentle breeze. Independent testing proves Leaf Relief ® is 100% effective against leaves, twigs, pine needles and small debris.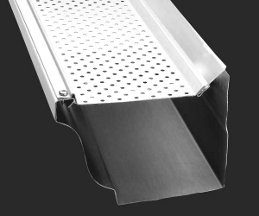 Leaf Relief ® handles up to 29.7 inches of rainfall per hour. That's almost three times the official rainfall world record (Kilauea, Hawaii at 12 inches per hour).
Leaf Relief ® is not only the most effective gutter protection system on the market, it is also the most invisible. Leaf Relief ® lays flat and fits snugly on top of your gutter.
Leaf Relief ® Benefits:
Virtually eliminates maintenance
Solid aluminum construction- no rusting
No distortion. No painting.
Completely weather & pest resistant
Mounts securely and stays firmly in place to resist high winds, heavy amounts of snow and ice, ladder damage and pest invasion.
Fits Standard Gutters
Available in 5″ and 6″ sizes to fit new and existing gutters.
5″ and 6″ retro-fit copper for most existing gutter systems.
Mounts directly to gutter. No lifting shingles… which may cause other repair headaches or void your roof warranty!
Keeps water flowing
Patented Aluma-Perf™  technology keeps leaves, needles, seeds and twigs out… and off… with a gentle breeze.